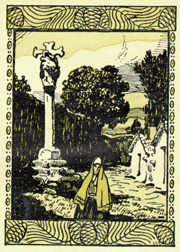 Nécora Surf: Iberia to Canada
My favourite sites relating to
Spain, Galicia, Canada, Hockey and Leisure.
Mi selección de páginas Web sobre
España, Galicia, Canadá, Hockey sobre Hielo, y Ocio.
Go here to see my Nécora Film Art links.
---
See George Ferguson's Net Pointers for a nice
compact guide to the Internet.
---
Last change: 6 April 2000
Back to main page